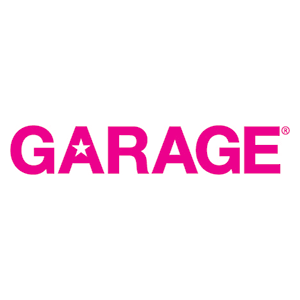 GARAGE
Established in 1975, Garage is all about casual, comfortable looks at accessible prices. Teen girls can shop their fave looks and hang out with friends in-store. Offering fashion basics like super soft t-shirts, cozy sweaters, comfy hoodies, joggers, leggings, dresses and jeans, Garage is the brand for looks to live and lounge in. Show off your looks using #iweargarage and follow us on Social Media @garageclothing fo...
Cut-Off Cropped Hoodie
Valid from August 9, 2018 to August 16, 2018
Street chic! Stand out at every hang out with this cropped hoodie that features a cut-off edge, trendy drawstrings and long sleeves. Style this awesome hoodie with your fave denim and flats. You'll be owning every look in real quick. Stop by and shop.
---
Boyfriend Hoodie
Valid from August 11, 2018 to August 18, 2018
Comfy-cool! With a trendy front pocket, adjustable drawstrings and a relaxed fit, this boyfriend hoodie is all you'll ever need. School or hangouts, style this hoodie with your fave denim bottoms and coolest kicks. Stop by and shop.
---
Pixie Sherpa Jacket
Valid from August 12, 2018 to August 19, 2018
This pixie sherpa jacket features functional front pockets, a front zipper closure and relaxed fit, perfect to complete every fashionable outfit. Step out in style by pairing this super cool sherpa jacket with your fave tees and denim bottoms. Fashion queen in shearling. Stop by and shop.
---