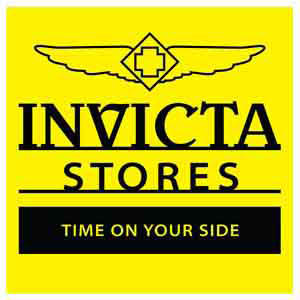 Invicta Watches
Invincible in detail since 1837, Invicta is known for offering supremely crafted timepieces for modest sums to satisfy the evolving fashion needs of its dedicated fans. Invicta watch stores showcase the world's largest selection of Invicta style accessories for men and women. Known for service, Invicta Stores believe in demonstrating the quality, value and care in every timepiece to all who pass through our doors.
S1 Rally Race Team Collection Launch
Valid from May 14, 2018 to May 28, 2018
Go the distance with the all new S1 Rally automatics inspired by the tradition and energy of the Formula 1 racing circuit. Cruise in style with a silicone or leather strap that grips and flexes as naturally as racing tread and a carbon fiber inner bezel matching the finest motorsport detailing. A moment in time can determine ultimate glory, so visit Invicta Stores now to pick up your new S1 in 5 color variations during our Buy-1-Get-1-Free or Buy-2-Get-3-Free sale.
---