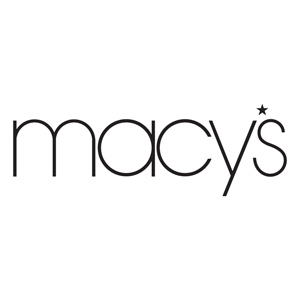 Macy's
One of the nation's largest department stores offering an extraordinary assortment of brand name apparel, jewelry, beauty products, furniture, mattresses and housewares.
Buy More, Save More Event
Valid from December 1, 2016 to December 8, 2016
Buy More, Save More Event! Thursday, December 1- Thursday, December 8 Save $10 on every $50 you spend Save $20 on every $100 you spend Save $30 on every $150 you spend Save $40 on every $200 you spend The more you buy, the more you save!! You can even save on the brands that rarely go on sale including your favorite cosmetics and fragrances. FRAGRANCES: Holiday Cards for Soldiers - Write a Holiday Card to a Veteran! No purchase necessary, visit Gucci Fragrances. Calvin Klein - Evening Clutch bag with purchase. Euphoria - 3 piece travel rollerball gift with purchase. Michael Buble - Tote Bag gift with purchase. Angel Glam Event - Fabulous lashes and gifts with Angel Fragrances. Monte Blanc & Jimmi Choo - Tote Bag gift with purchase. Burberry - Free Cosmetic Bag gift with purchase. Versace - Beautiful tote bag with 3.4oz. spray purchase. Armani Si- 3 piece set with purchase of Si 3.4oz. spray Tori Burch - Cosmetic Bag gift with purchase of Tori 3.4oz. spray. Marc Jacobs - Cosmetic bag with 3.4 oz. MJ spray. COSMETICS Lancôme- Beauty Box is $59.50 with any Lancôme purchase! This is a value of $342.00! 7 piece gift with purchase! Estee Lauder - Holiday Color Event- Merry Mini's gift with purchase of any Estee Lauder Fragrance purchase. Clinique - Complimentary consultations and ULTIMATE INDULGENCE skin care set, only $49.50 with any $27 Clinique purchase. Impulse Beauty - Vault collection special preview by Urban Decay, Two Faced & Tarte. Clarins- Free 4 piece gift with any $75 purchase, enjoy a SKINTIME CONSULTATION. Elizabeth Arden - Holiday Color Collection consultations, token of appreciation with purchase. MAC- Nutracker Holiday Collection. Wonderful pallets and Holiday Sets- Color Consultations. Shiseido - Complimentary facial services with samples of foundation and treatment with any purchase.
---
Friends & Family
Valid from December 1, 2016 to December 8, 2016
Friends & Family Sale Thursday, Dec. 1- Thursday, Dec. 8. Shop online a day early! Thursday, Dec 1- Shop at Macy*s.com and use promo code FRIEND at checkout. See store associate for coupon. Save on the Designers that Rarely Go On Sale! Extra 30% off Clothing Plus Jewelry. Extra 25% off Watches & Home Items Extra 10% off Electrics, Electronics, Furniture, Rugs and Mattresses. Exclusions may apply.
---