Disney Store Magical Egg Hunt Adventure
---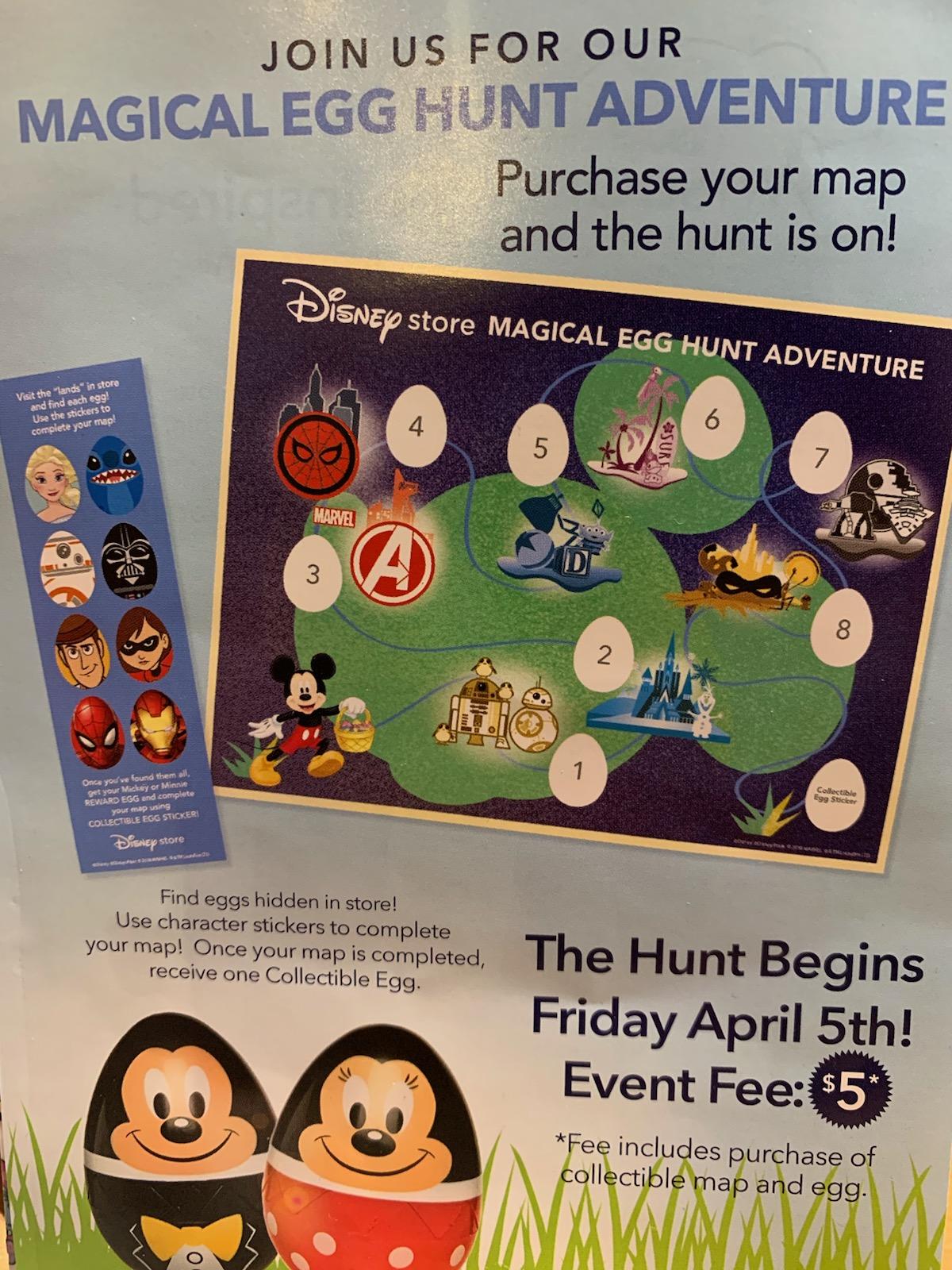 Joinus for our MAGICAL EGG HUNT ADVENTURE. Find eggs hidden in the store. Use Character stickers to complete yourmap. Once you completed the map receive one collectible egg.The hunt begins Friday April 5th – Event few: $5
*fee includes purchase of collectible map and egg
Easter Bunny Photos
Now through April 20, 2019
The eggs are in the basket and the chocolates are wrapped, now it's time for your bunny snap! Round ...
Breakfast with the Easter Bunny
April 20, 2019 9:00 AM - 11:00 AM | Applebee's
Enjoy a family breakfast at Applebee's with a visit from the Easter Bunny! Applebee's will have acti...